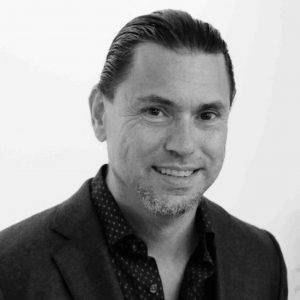 Robb
Rill
Founder & Chairman
Robb founded The Strategic Group PR back in 1998 as a platform for expressing his core belief that to have a true edge you have to be willing to look at things differently and seek to explore opportunities around the edges of markets. A strong entrepreneurial spirit led him to move from a corporate role in investment banking in order to pursue his own path. He started his journey in investing by starting his own Hedge Fund focused on the short side. His contrarian spirit served him and his fund well. Drawing on his experiences from working in investment banking, he developed strategies with a focus on identifying flawed businesses and fraud in the microcap market space. He would uncover mispricing and fraud and expose them through the media and the SEC. His fund achieved outsized alpha from 1998 to 2005 before short selling restrictions hampered his main strategy. He then set about developing a broader investment business, build upon the foundations of his core beliefs and the experiences he had gathered from managing the fund. He now oversees a proprietary PE company that focuses on acquiring and developing financial services, investment and technology businesses with a strong stakeholder mentality.
Always the pioneer, he ventured to the island of Puerto Rico as one of the first ten recipients of the new tax incentive laws intended to incentivize asset managers to relocate there in 2013. He and his business has since then called Dorado Beach, Puerto Rico, home. During his time on the island, he and his family have founded the 20/22 Act Society, an organization with several hundred members, which has become a hub for tax grant recipients which are primarily, but not exclusively, hedge funds and private equity businesses seeking to operate in this advantageous framework. The Society is engaged in social and civic activities and acts as a conduit for linking new residents to local causes. Robb is a noted thought leader, and his work has been profiled in several prominent publications including Bloomberg, Business Week and Reuters. He takes pride in mentoring and developing people both in his businesses and his civic organization. Under his leadership a strong sense of community and an identifiable culture runs through all his ventures. He has an MBA in Finance and a BS in Business Administration from the University of Florida.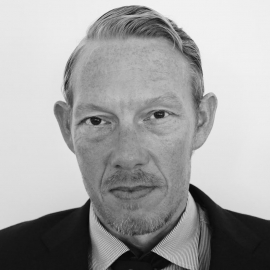 Sune
Sorensen
Managing Director & Board Member
Sune brings 20 years of business and professional investment experiences across asset classes, investor segments and geographical locations to his work with Strategic Funds. Sune is the founder of an independent macro research company that provides distinct insights on global trends and related investment risks and opportunities. He is a partner with a US based think tank focused on research and advise for leaders in both the public and private sectors. He sits on the advisory board of a Swiss wealth and asset management group. He develops and manages investments for global families and entrepreneurs in his role as an Independent Asset Manager (IAM) with a Swiss based asset management business. He has developed a deep global bench of contacts across industries, and across his various business interests he can draw on a unique set of skillsets that enables him to provide actionable investment insights for optimal risk/return balancing. He provides The Strategic Funds group with perspectives on macro trends for the identification of risks and opportunities. He is available for conversations with clients and interested parties on global macro trends and how they can best deploy the Strategic Funds' sets of strategies to protect and optimize their broader investment portfolios and navigate the ever-changing global landscape.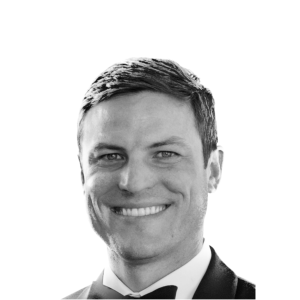 Ryan
Shepler
Chief Investment Officer - Energy
Ryan brings over 10 years of energy industry experience to his role with The Strategic Funds, including power trading and data and software development. He has a proven ability to create and implement data driven systems for the analysis of US electricity markets and combines an understanding of big data analysis with a practical understanding of trading electricity products and the US Grid. He has led the development and rationalization of our trading and operational processes and worked with internal and external data and IT service providers to design systems and process automation with the aim of creating a consistent framework for harnessing the opportunity sets we have identified in the US electricity markets. He oversees the analysis and modeling for trade idea generation and implementation. He has proven to be an efficient risk manager and effective investor in a fast-changing niche market. Ryan has a BBA in Finance and Economics from James Madison University and has traveled and lived around the world.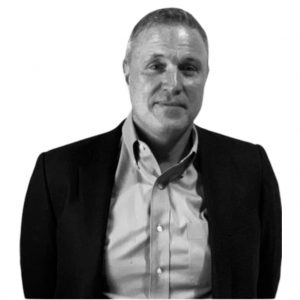 Christopher
Corcoran
Board Member
Christopher Corcoran provides portfolio management consulting services for TSGPR and is Board Member for TSF. Chris comes to our firm with more than 20 years in the banking industry directing risk mitigation, process improvements, leadership development and operation management for a wide range of financial services companies. Chris spent much of his career with Wells Fargo in a variety of positions and has worked extensively both in Canada and the United States, leading cross-functional teams specializing in commercial lending; mergers and acquisitions; direct and indirect auto financing; credit cards; procurement, supply chain and operations management. He is a graduate of Carleton University with a degree in Economics and a Canada Scholar in Science and Engineering.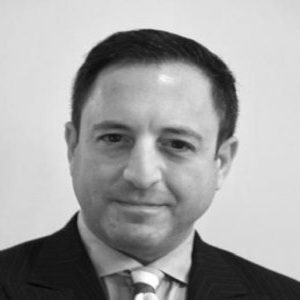 Marc
LoPresti
Board Advisor
Marc is the Founder of LoPresti Law Group, P.C., a co-founder of the alternative data magnate BattleFin Group, LLC and BattleFin Asset Management, LLC, a co-founder of IDI Group, LLC, a collaborative, family-office based approach to direct venture capital investing, and is a recognized authority on alternative investments.  LoPresti Law Group, P.C. was awarded the 2014 International Hedge Fund Awards "Securities Law Firm of the Year", the 2015 International Hedge Fund Awards "Best Alternative Investment Management Law Firm" and most recently, the 2015 Global Fund Awards "Hedge Fund Law Firm of the Year."  Most recently, the firm was awarded the 2019 International Hedge Fund Awards "Best Securities Law Firm of 2019" and the 2018 International Hedge Fund Awards "Alternative Investment Law Firm of the Year." Marc is frequently a featured speaker at conferences focused on alternative investments and family office investing. He is also contributing co-host of a weekly webinar, Venture Talk Weekly, which offers insight into the latest venture capital market in areas such as alternative data, fashion merchandising, sports and entertainment and virtual marketing. Marc has structured and launched numerous alternative asset management ventures during his 17+years of practice as a securities attorney in New York. 
He also oversees the Firm's family office consulting practice, which provides advice pertaining to alternative allocations to ultra-high net worth families both in the United States and abroad. Marc appeared regularly on CNBC's "Closing Bell" and has appeared on other financial news shows and networks including Bloomberg, Fox and international financial news outlets. Marc obtained his practical experience in financial markets during his time at Lehman Brothers working on the floors of the NYSE and AMEX.  After this time on the trading floor he worked under the director of Lehman's institutional sales and trading desk. Marc graduated from New York Law School in 1997.  He serves on the Board of Advisors of a cutting edge cyber-security company, and SAS Capital Advisors, Ltd., an emerging hedge fund manager investment platform. Marc also serves on the Steering Committee of the Manhattan Yacht Club and is on the Board of Advisors of the New York Harbor Sailing Foundation, a not-for-profit organization.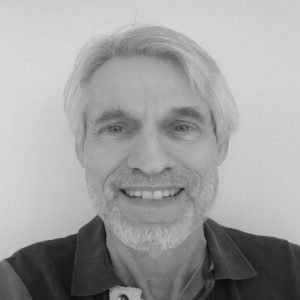 Hal
Schoenfeld
General Research
Hal has worked across asset classes for over 30 years in an array of positions and differenttypes of ventures. He brings this vast experience to his work with the Strategic Funds'Research & Investment Teams. He started out in commercial real estate and later moved into equities where he found an aptitude for working on developing short side focusedstrategies. During the last decade he has managed proprietary funds and worked as anindependent adviser for Family Offices. He has a Bachelor's degree in Business Administration from FIU.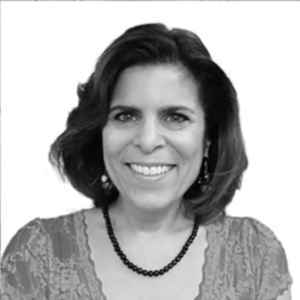 Susan
Blasberg
Chief Financial Officer
Susan graduated from Ohio State University in 1980 and is a certified public accountant (CPA) in Florida. Ms. Blasberg started her career as a financial auditor for Arthur Anderson and Company in Houston, working primarily with major international oil and natural gas companies. In her role as auditor, she provided management advisory services and financial risk control services. Susan's responsibilities have increased during her career as she held the following positions: owner of a private commercial industry for eleven years in Wisconsin, an accountant in Public Accounting for five years in both Wisconsin and Florida, and a controller of a publishing company in Houston, TX and of a major real estate company in Gainesville, Florida.
In her current role as chief financial officer for the Strategic Group and TSF, Susan provides leadership and strategic direction while managing the finances and accounting systems of a rapidly growing business with an internal Accounting staff of 9 and external consultants as required to evaluate complex international and tax related matters.  At the Strategic Group, she is responsible for the overall financial activities of the operations, including payroll and benefits, insurance, payables, and all operational efficiencies, reporting directly to the Chief Operations Officer. Susan provides confidential financial information and advice to management and prepares all financial reports for internal and external disclosure.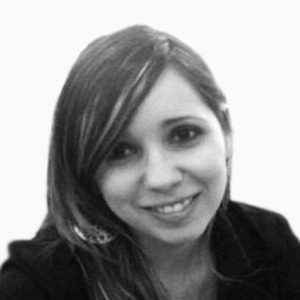 Enid
Concepcion
Executive Director Of Operations
Enid brings a broad and varied set of skills to the role of Director of Operations. She has more than 10 years of experience within a variety of business verticals including production, marketing, financial services, business to business (B2B), bio science, real estate and non-profit industries. Since 2013, Enid has been using her management skills, creative vision and excellent insight into company management processes to enhance operations as the Executive Director of the Group. By working closely with all business line personnel to design, develop and deliver strategy solutions, change management and organizational design in diverse environments, she has consistently delivered great results and enabled the teams to achieve their business objectives. Enid earned her B.A. degree in Management with specialization in Marketing at UAGM in Puerto Rico; she holds certifications on Project Management, HR Management, Portfolio Management Office and Project Business Analyst. In her spare time, she enjoys giving back to the community by volunteering with an array of non-profit organizations.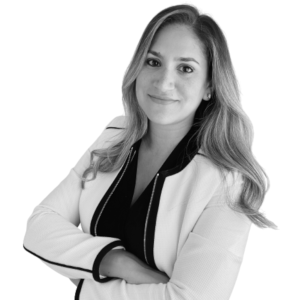 Camille
Alvarez
General Counsel
Prior to joining TSF, Camille was most recently at DLA Piper where she was Of Counsel and focused on corporate, securities and tax law. Camille has represented private equity funds, hedge funds and investment companies in a wide range of securities transactions. Camille has also represented public and private companies on corporate law and corporate governance matters. Other areas of experience include startup of operations, private placements, M&A, and tax incentives. Camille received her J.D. from the Inter American University of Puerto Rico, where she was Associate Editor of the Law Review, her B.A. from New York University's Stern School of Business, and her LL.M. from New York University School of Law. Camille is a member of the Puerto Rico Bar, New York State Bar, and the District of Columbia Bar. Camille contributes to the TSG team her vast experience with M&A, structuring, and offerings of hedge funds, funds of funds, private equity funds, and a variety of other alternative investment products, among others.